Presentation
We adopt a broad approach to each case, taking into account your family status, your assets as a whole and your personal or business objectives.
Our firm offers general legal services in a number of fields, most particularly in property, construction, planning, family law and estate planning and settlement. We also advise on commercial law and its implications for business owners.
Most of our clients are individuals that consult us throughout their lives on matters regarding their personal and business affairs. Our services are thorough and adapted to your needs and expectations, because we strive to build a strong relationship with each of our clients by dedicating our time to listen, analyse and advise, so your projects can progress without delay. We adopt a broad approach to each case, taking into account your family status, your assets as a whole and your personal or business objectives.
For many years we have been advising builders and property developers, analysing and assessing all the legal and town planning aspects of their building and investment projects to ensure that they make the right choices.
A firm with a solid history …
Our firm has a particularly long history – it was probably the first office of notaries in Nice. Our archives go back to 1631 but the office existed well before then.
Historically, the offices were situated in the old town of Nice, initially in the upper part. Then, in the 18th and 19th centuries, they were in the lower part of town, at 2 Place Saint François, just next to the Palais Communal (which later became the Bourse du Travail). When the town hall moved to its current location at the end of the 19th century and new neighbourhoods were being built on the other side of the Paillon river, the office grew with the city and, in 1900, set up on the Boulevard Mac Mahon (the present-day Boulevard Jean Jaurès). 15 years later it moved again, to 13 Place Massena.
… and a promising future, at your service
After 80 years located on the Place Massena, the firm moved down the road to its current location at 24 Rue Hôtel des Postes. With 800 m2 spread over 3 floors, we look forward to discussing your next project with you in our modern, spacious offices.
Our team of four notaries, Philippe GILLETTA de SAINT JOSEPH, Christine BESSE, Dominique FABIANI and Denis BERIO, is supported by 22 staff.
A family office … with a family history
Previous partners in the firm include:
Bernard GILLETTA de SAINT JOSEPH (1959-2003)
Louis GILLETTA de SAINT JOSEPH (1925-1959)
Jean GILLETTA de SAINT JOSEPH (1900-1925)
Jean-Baptiste SAJETTO (1871-1900)
And, before them:
19th Century: André GRAGLIA, Eugène EMMANUEL, François MICHEL, Adrien BARRALIS, François-Xavier BARRAYA, Jacques-François ARNULFI, Jacques-Camille MICHEL, Joseph GASTALDI, Jean-Louis PASSERONI, Pierre- Jacques BARRAYA CADET.
18th Century: Jean-François DAYDERI, André AUTIERO, Charles-Augustin BARRAYA, Dominique BENSA, Honoré BARRAYA, Jules ARDOINO, Octave-Marie AUDIBERTI, Victor-Baptiste AMICO, Michel-Ange AMICO
17th Century: Joseph BELLON, Jean-François BERARDI
Networks and certifications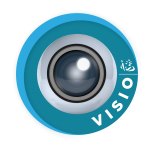 Office équipé de la visioconférence de la profession
Pas le temps de passer chez votre notaire ?
Vous disposez d'une tablette ou d'un ordinateur doté d'une caméra et d'un micro ? Vous avez alors l'équipement nécessaire pour réaliser un entretien en visioconférence avec votre notaire.
Simple, en toute confidentialité et en toute sécurité, vous pouvez de chez vous dialoguer avec lui.
Lors de vos prochaines prises de rendez-vous, pensez à informer notre secrétariat de votre souhait d'effectuer l'entretien en visioconférence.
visio.notaires.fr/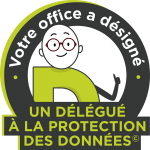 Office that has appointed a Data Protection Officer
Office that has appointed a Data Protection Officer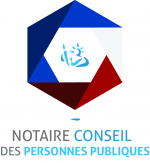 Notaire conseil des personnes publiques
Notaire conseil des personnes publiques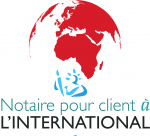 Notaire pour client à l'international
Notaire pour client à l'international
Downloads
Guides pratiques succession
Guides pratiques immobilier